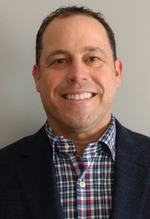 John's history in the aquatics industry include 24 years of using and distributing Applied Biochemists products, and we're thrilled to have to him on board. ​
Much of John's career has been spent with Cygnet Enterprises, Inc. as their National Sales Manager, later becoming General Manager.
John graduated from Central Michigan University in 1995 with a Bachelor of Science degree in Biology specializing in Aquatics and Fisheries. Immediately after graduation he started a company called MCI Aquatic Management, focused on weed and algae control in small lakes and ponds, fountain/aeration sales/service/installation and fish stocking.
​John enjoys the outdoors, especially fishing and hiking, as well as spending time with his wife Lisa of 20 years, and their 16 year old son Brode.
John is also Past President of the Midwest Aquatic Plant Management Society and currently serves as the board's Secretary, as well as serving on numerous committees. He is looking forward to joining the Applied Biochemists team to continue his support of our great industry.
Welcome to the team John!